See what our clients had to say...
I entrusted the interiors of my Apartment in Chennai with Concord Design Studio .Initially I had to convince them to take up this project as my Apartment was not in their home state. Since I approached them quite in advance and my Apartment construction was hit due to Pandemic we spent a lot of time on design to convey my taste and Ideas. The entire process right from design to executing work at site the whole thing was professionally managed. It is my pleasure to Appreciate the efforts of Remya (Mktg), designer Ronish, the GM Vimal, the factory team, the Supervisor at site Sajeev and all workers. Even though the project was not in its base state they executed the work at the site with minimum intervention from my side. Would like to mention that I was happy with the design, material, workmanship and the overall execution. Appreciate their MD Mr.Prem who is also very approachable and understanding. Would definitely recommend it to my circle.
Mr. Sreejith K.
Chennai
"Team Concord Designed and furnished the kitchen and master bedroom in our new house in Maradu, Cochin. Super happy with the service and would gladly recommend this firm to anyone who is looking for reliable interior designers. They are very responsive and do deliver on time, as promised. Anu and Remya from the Concord studio were available throughout the design and implementation phase and were even kind enough to implement some of my last minute changes. Even though I am not at site, all the coordination was managed online with ease.I really appreciate how they pay attention to details and do not cut-corners to make sure the service is delivered on time. Thanks again, team Concord and looking forward to working with you in the future. "
Ms.Remya Ramachandran
Maradu, Kochi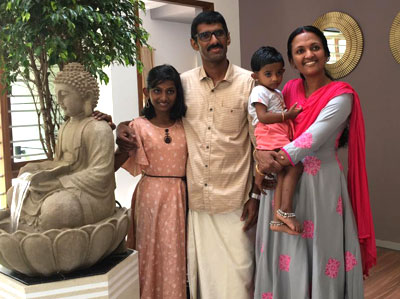 We are extremely happy with work done by the team at Concord Design Studio .Highly professional, committed and very good after sales service. Highly recommended home interior designers.
Mr. Bibin. S. Tharayil
Moothakunnam, Ernakulam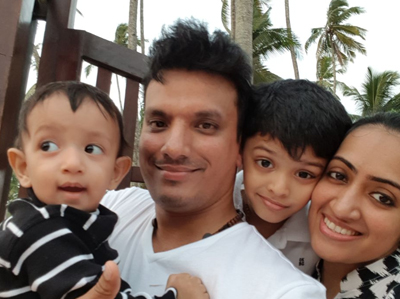 "Without a doubt the best value for money during our home interior decoration was Concord Design Studio. Every step in the project from design to final walkthrough was stress-free and enjoyable. Thanks to the competence of the team. Their impeccable taste and knowledge of all things was reassuring. When complications arose, Concord dealt with them promptly and professionally. The end result is a beautiful home that we receive compliments on almost daily. Best of all, there are no lingering issues or deficiencies. We feel lucky to have had their help."
Mr. John Thomas, Asset Le Grande
Kadavanthra, Kochi
Our 45 year old kitchen needed an update! We hired Concord Design Studio to reface all of the cabinets, remove the chimney partitions and replace it with a new kitchen cabinets and new drawer fronts. They also installed beautiful new countertops and a new sink. Everyone from Concord who came in contact with us was pleasant and had done a great job. We were so pleased with the service and final results we had got in the stipulated time frame.
Dr. Shajan P.X
Kathrikadavu, Kaloor
After buying our dream house, we were in a hunt for interior designing/contracting company who could add beauty to our house and make it a home. After a lot of search, we approached Mr. Johnson(Senior marketing staff) and his team at Concord design Studio. Working with them from the first steps of general layout of our cabinets to final design and installation has been really exciting. Johnson was able to focus quickly on our personal taste and offered us fabulous choices. The project was completed on time and everyone was appreciative of our home. Thank you, Concord!!
Dr. P J George
(Director-Centre for human resource development, SHUATS, Allahabad)
Angamaly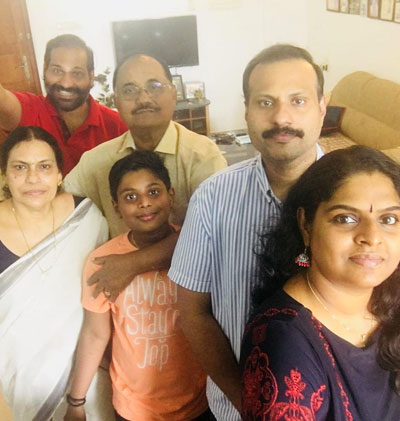 Concord Design Studio successfully executed the interior work of our apartment in Sunny Palace as well as my son Rahul Gopinath's apartment in Kalpaka Vrindavan. We are extremely happy and satisfied with their work in both the places. What I observed is that their workers are well trained, pleasant and flexible. I had an occasion to visit their office once. I found that the office staff are very hospitable, pleasant and helpful. I have no hesitation in recommending their name to our friends and relatives. We wish them all the best and hope that their business flourish day by day.
Adv. G Gopinath Pillai
Edapally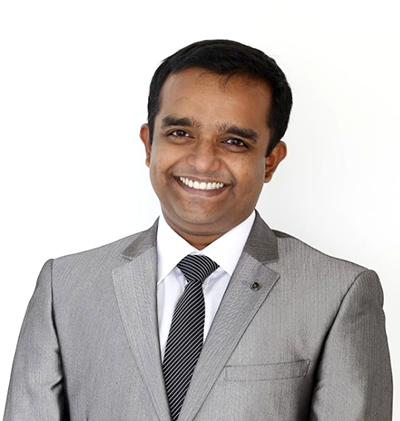 I always wanted to bring in a new concept in clinic lounge design which emulates global standards and eases the patients. Concord design studio team helped us to achieve aesthetically appealing and functionally superior lounge to cater to our global guests. Thank you Prem and team for the excellent work you have done for us....?
Dr. Thomas Nechupadam
Nechupadam Dental Clinic, Ernakulam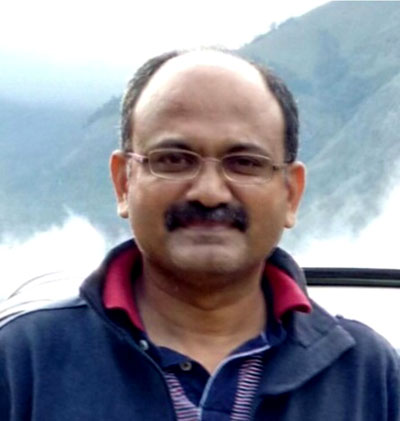 "While planning to do the interiors of my recently acquired apartment, I was referred to few vendors and Prem of Concord Design Studio was one among them. Prem came across as a person who showed lot of interest in listening to our requirement. For us, the quality of production was more important than the design element. Prem took us to his factory and showcased us their infrastructure. The fact that they have their own factory gave us the confidence to go with Concord Design Studio. Prem was easily accessible to clarify even minor points- which was a very comforting factor. They delivered and installed the interiors as promised. Am very satisfied with the final product and service so far. I wish Prem & Concord Design Studio all the very best and trust that they would maintain the standards in times to come.....�
Mr. Jacob Eapen
CEO-Audi Kochi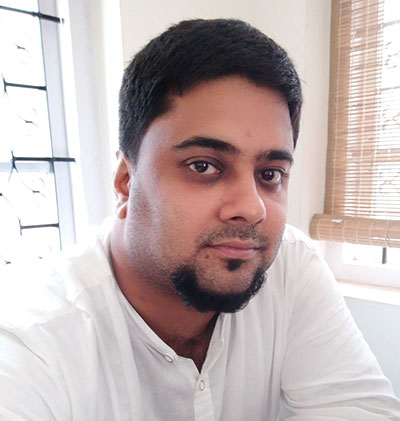 Mr. Prem Kishan and his team at Concord Design Studio had completed the execution of 2 projects through us for VKL Seasonings Pvt. Ltd. and for their subsidiary FSIPL (Food Service India Pvt. Ltd.). Both works were completed "On Time, Everytime" as per their motto. Prem and his team are efficient, highly knowledgeable and very professional in their approach and we at Urban Mosaic Design Studio, look forward to associating with them for many more successful projects in the future.
Ar.Thomas George Thayil
Principal Architect, Urban Mosaic Design Studio.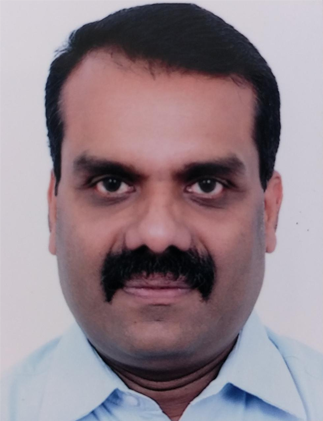 "We had entrusted Concord Design Studio to do the interiors of few flats in our project, The Address Casa Mia. They have meticulously designed and executed the work and our clients are satisfied. We rate them with 8 stars in a range of 1 to 10.
Santhosh Sreenivasan (Chairman), Arun VR (Director)
Address Builders Pvt. Ltd., Trivandrum
Concord design studio has provided a truly professional service. The design and implementation process was well coordinated. We are very satisfied with the final outcome and would sincerely recommend Concord Design Studio to all for undertaking works where quality is utmost...
Ar. Thomas Kurian
Dubai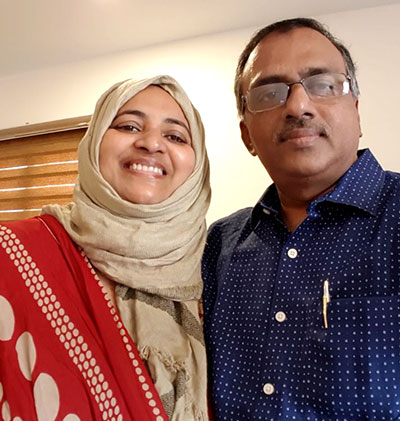 I had engaged the services of Concord Design Studio for Interior works of my renovated house. They have given drawings, specification and design for modular kitchen, cupboards, TV unit, wash basin counter and other furniture for rooms. Their design and works are excellent with perfection. They were strict to specifications and I am pleased with their service, professionalism and attention. Their staff are skilled and very responsive, gave good design and suggestions. The quality of work is very good. I would like to express my thanks to Mr.Prem Kishan, the Managing Director of Concord Design Studio and his team for their excellent job....
Adv. Mohamed Usman
Kochi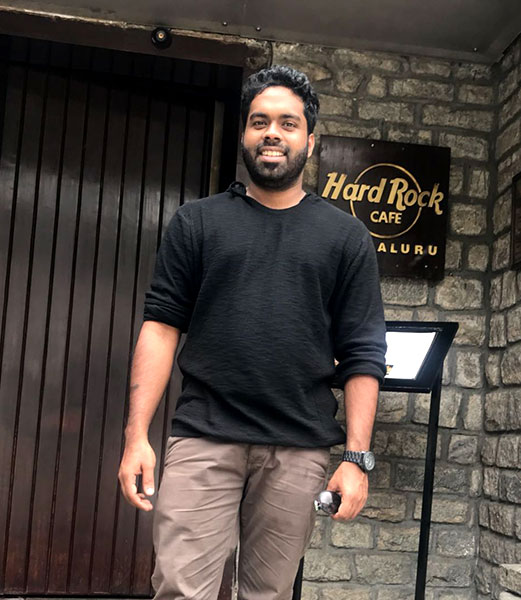 Working with Concord Design Studio has been a hassle free experience for me. All I had to do was tell them how I wanted my space to be and they have delivered exactly the way I pictured it. So, go ahead with Concord Design Studio for a wonderful professional experience, and am sure they will make your dream into reality....
Ragesh
Managing Director, Roofco Builders, Kochi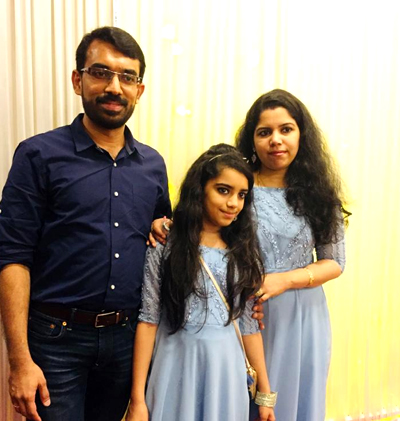 Working with Concord Design Studio have done a very impressive work making our kitchen / home so elegant and stylish, meeting our expectations. We take this opportunity to thank Concord team for their sincerity and efforts in completing the works in a professional way as planned.
Mr. Bijith Bhaskaran
Kannur